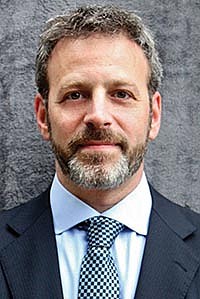 Andrew (Andy) Gollub Esq.
Broker Associate Hull Office
508-654-8544
781-925-1308

About Andrew
Andrew Gollub (Andy) is a Massachusetts native who has been proud to call the charming seaside town of Hull his home for the past decade. Over those ten years Andy has developed a deep knowledge of Hull and its surrounding South Shore towns. This familiarity enables him to offer his clients a genuine, longtime resident's perspective of the area, its offerings and its ever-changing real estate market.
Prior to joining Hammond, Andy practiced law as an attorney in Massachusetts, eventually heading his own general practice firm based in Hull. Although still licensed to practice law, Andy has chosen to focus his energies toward serving the real estate needs of those buying and selling on the South Shore. With his experience and education, Andy demonstrates the highest level of professionalism coupled with a true understanding of real estate conveyancing and the home purchase and sale process.
Before entering the practice of law, Andy spent more than ten years in New York City performing and recording as a professional musician, after having attended Boston's Berklee College of Music. Andy continues to perform periodically at New York City venues and Atlantic City/Connecticut casinos as time allows.
Andy prides himself on his organizational skills, listening ability, attention to detail and his willingness to go the extra mile for his clients. He clearly understands and embraces his role as one of fiduciary, advocate and educator, with the ultimate goals of exceeding client expectations and achieving outstanding results.